It's Monday! What Are You Reading? is hosted at
The Book Date
and is a way to share what we've read in the past week, what we're currently reading, and what's next!
Read:
I finished three books this week which is HUGE for me. I just moved to a new city, and my job and classes haven't started up yet, so it's been a great time for reading.
1. The Austere Academy by Lemony Snicket
I was inspired to re-read this series by the amazing Netflix TV adaption. I still love the wit and dry humor of these books, and the little easter eggs in the drawings and references.
2. Rust and Stardust by T. Greenwood
I was lucky enough to win an ARC of this book through Goodreads. The book is based on the true story of the kidnapping of Sally Horner, the girl who inspired Nabakov's Lolita. Told from the perspectives of Sally, several of her family members, and various people she crosses paths with during the two years she was held by her kidnapper, Rust and Stardust was haunting and well-written, and nuanced in a way that these kinds of stories usually aren't. For more, see my review.
3. The Evolution of Mara Dyer by Michelle Hodkin
This is the first book in a long time that has kept me hanging onto the edge of my chair, reading frantically way past my bedtime. My bedtime is 10pm sharp, but still. This book was crazy. I love an unreliable narrator, and Mara Dyer delivers. Strange things have been happening to her for some time now, but it's hard to tell whether she's crazy, has a stalker, or has supernatural powers. Spoiler: it might be all three.
Currently Reading:
I like to impose crazy reading quotas on myself, which is why I'm always reading a nonfiction book and self-help book slowly, and at least one other book at a quicker pace.
1. John Adams by David McCullough
I haven't gotten very far into this one, but I loved 1776 by the same author. It'll probably be a few months before I finish, because 1) I'm only reading a couple pages a day, and 2) it's 651 pages long!
2. The Brain Fog Fix: Reclaim Your Focus, Memory, and Joy in Just 3 Weeks by Mike Dow
I'm at the very beginning of this one as well, but the author speaks really convincingly about brain health and its connections to what we eat, which is what the first couple of chapters are on. Especially striking to me were the stats on the connection between diabetes and Alzheimer's. I'm excited to learn more and start the three-week program at the end.
3. Legendary by Stephanie Garber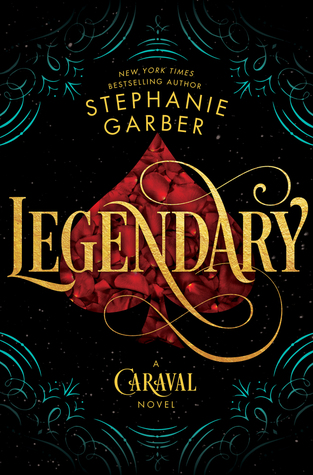 I LOVED Caraval when it came out last year, and I've been itching to start this sequel. I love how atmospheric this series is, and the descriptions and writing are lush and beautiful without going too purple-y. I'm loving Legendary so far as well.
25% read
Up Next:
Catch-22 by Joseph Heller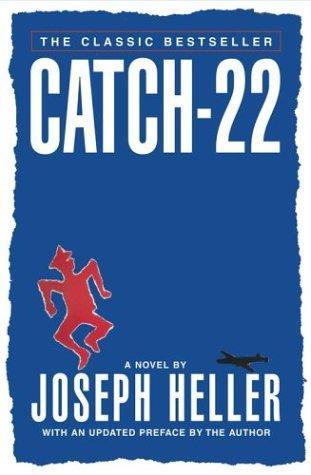 As part of my catch up on the classics initiative, Catch-22 is next on the list.
Last Week's Posts:
I'd love to know what all of you are reading as well. Have a great week!